PRESTIGE ITINERARIES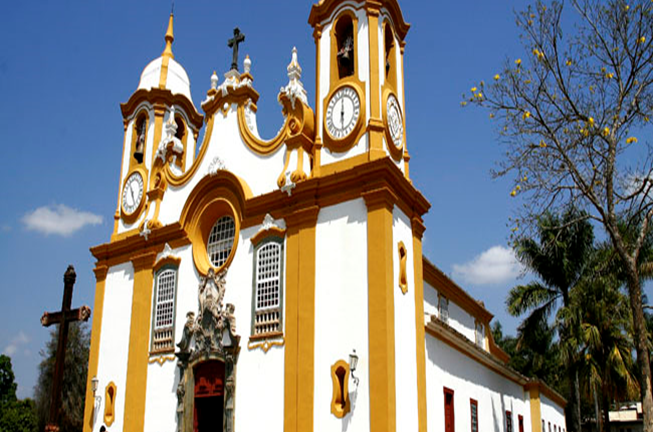 Paraty
Ouro Preto
Selecting Brazil and Abreu always means something extra. Our prestige itineraries options are especially designed to meet the demands and wishes of those who wish yo discover Brazil's multiple facades, traditions and stunning places that are waiting to be revealed... Let our itineraries transport you to magical sceneries and soon after you'll be planning your next getaway!
UNIQUE ITINERARIES
The Best of Brazil
Discover unique historical cities in the South of Brazil, in the state of Minas Gerais and Rio de Janeiro. Each city has a unique essence and architecture that's been preserving the local historical heritage and charm; some cities have the power of taking you back in time to a different era. We'll be visiting quaint churches, incredible museums, architectural masterpieces set in the most incredible scenery that will make your mouth-drop with its uniqueness.
A trip through the Brazilian jewels that will leave you enchanted.
1st Day
Rio de Janeiro

Arrive in Rio de Janeiro.
Arrival transfer to a five stars hotel - rural yet trendy that's carefully combined with a historical background. Leisure time will be assigned for the rest of the morning and afternoon to pamper yourself at the hotel or explore the lively streets of Rio. We'll be having a welcome dinner at monumental and elegant venue in the city where we'll have a taste of a contemporary cuisine with a touch of the Brazilian exoticness.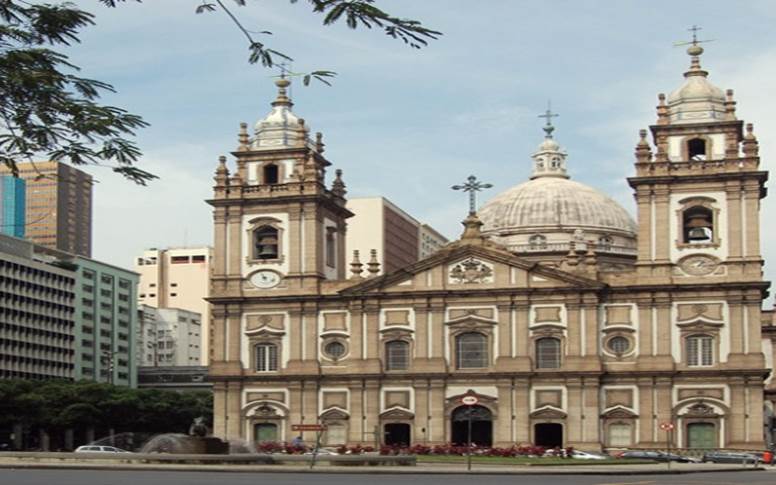 2nd Day
Rio de Janeiro

Breakfast at the hotel.
The day starts with a unique tour designed to give you a feel of the legends and stories woven through the narrow streets and old historical buildings of downtown Rio passing by unique places including the Municipal Theatre, Candelária, Imperial Court among others. After having lunch in an iconic restaurant that still cherishes its glamour from the past, we'll be visiting one of Rio's postcards settings, the sugarloaf. The rest of the afternoon and evening will be allocated for leisure time.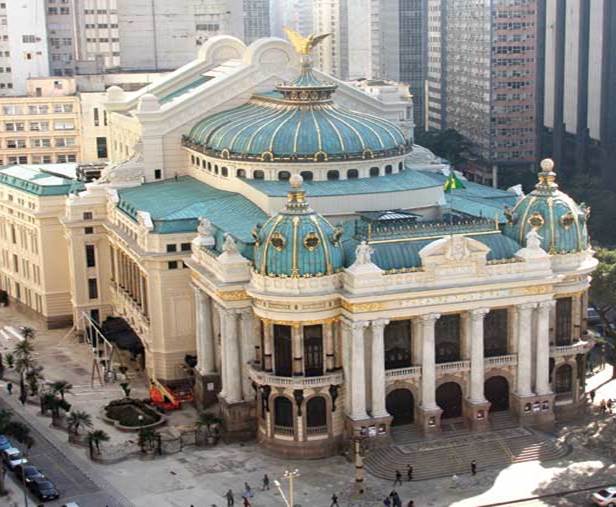 3rd Day
Rio de Janeiro - Paraty

Breakfast at the hotel.
Transfer to Paraty, a beautiful and enchanting colonial town in the Rio de Janeiro State. Upon arrival we'll check in a "pousada" located by the pier in the heart of town. In the afternoon we'll have a pleasurable walking tour through the cobblestone streets appreciating the historical heritage and beauty of a town that's declared to be a National Historic Monument and declared World Heritage Site by UNESCO.
Rest of the afternoon and evening will be assigned for leisure time.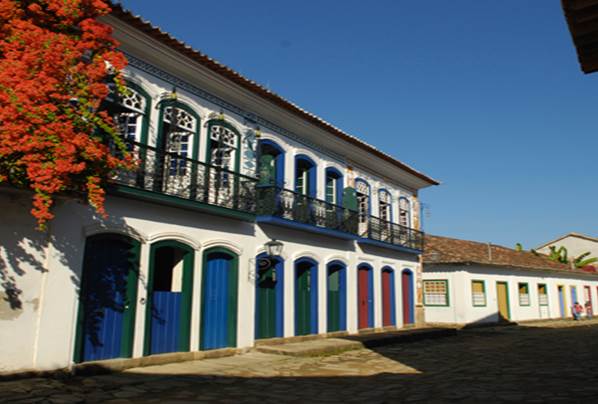 4th Day
Paraty

Breakfast at the hotel.
We'll have a morning full of adrenaline and adventure as we hop on jeeps for a journey in nature, followed by a walking trail in the rainforest passing by beautiful waterfalls where you'll have the opportunity to bathe in. Our last stop before lunch will be a local "Cachaça" distillery for a visit and a small tasting. We'll be having lunch in a delicious restaurant with a serene surroundings.
Leisure time for the afternoon, we suggest exploring the exotic waterfalls of the region.
5th Day
Paraty - Rio de Janeiro

Breakfast at the hotel.
we'll have the morning free to continuing exploring the charming city of Paraty. In the afternoon we'll be returning to Rio de Janeiro, where we'll be having dinner in a stylish restaurant located the historical quarter of the city.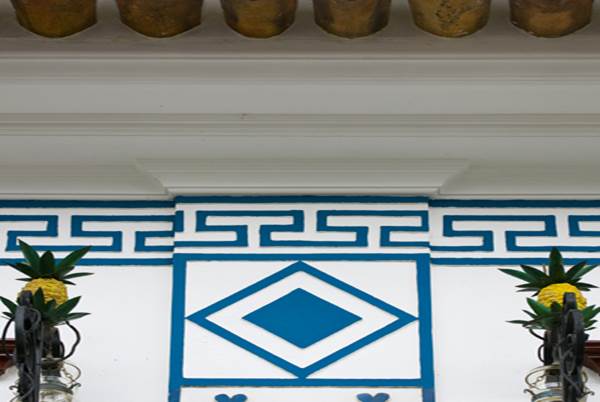 6th Day
Rio de Janeiro - Petrópolis - Tiradentes

Breakfast at the hotel.
Transfer to Tiradentes with a stop in Petrópolis an imperial town in the mountains of Rio de Janeiro where we'll be visiting the Imperial Museum and having lunch in a charming venue. After indulging a delicious lunch will hop on the bus towards Tiradentes, throughout the trip appreciate the unique settings of the Brazilian countryside.
Upon arrival at Tiradentes we'll check in a historical "Pousada" with picturesque rooms and outdoors facilities.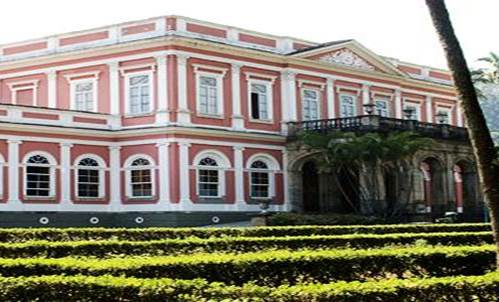 7th Day
Tiradentes - Ouro Preto

Breakfast at the hotel.
A morning tour unveiling the city of Tiradentes in the state of Minas Gerais, a distinctive colonial town that's perfectly mixed witha a natural setting in a harmonious manner. On this relaxing tour we'll be visiting Padre Toledo's house, Saint Anthony's church and the fountain of Saint Joseph. For the afternoon we'll go back in time as we board the oldest train in operation in Brazil, it will be an unforgettable 12 km journey of wonderful landscape and unique architecture of the 19th century... a true paradise for history lovers. After appreciating this exclusive ride we'll hop on the transfer towards Ouro Preto city. Our home for the next two nights and we'll be staying in a charming "Pousada" from the 19th century that's been recently renovated still keeeping its glamour.
8th Day
Ouro Preto

Breatkfast at the hotel.
A full day tour that will unveil the historical heritage of Ouro Preto and surroundings that's been so carefully preserved throughout the years, its not by mistake this city been declared by UNESCO as a World Heritage Site. For lunch we'll be going to a next by cityy called Mariana and have lunch in a local restaurant where we can taste the delicious local gastronomy.
After a day of exploring Ouro Preto, the evening we'll be assigned for leisure time.
9th Day
Ouro Preto - Belo Horizonte

Breatkfast at the hotel.
Transfer to Belo Horizonte, a cosmopolitan and sassy city with a bubbly nightlife and delicious restaurants sprinkled around town. Upon arrival we'll have a brief visit to the Pampulha Lake and observe the modern art of Niemeyer architecture.
After the visit a transfer will be waiting to take you to the airport, we hope you enjoyed your trip and have a safe trip back home.